Sara Coyle graduated from Mason High School in 2009. Throughout high school she played tennis for the school team, was copy editor for the yearbook, mentored younger students through the Senior Siblings program, and was actively involved in National Honor Society. Community service is an important part of Sara's life and during her senior year, she was given the opportunity to organize and manage a school team to participate in the Leukemia and Lymphoma "Light the Night" walk, a cause that is very special to Sara because her younger sister is a Lymphoma survivor. Sara has also participated in other community service opportunities through her temple youth group such as organizing the annual food drive and cooking and serving food at the Cincinnati soup kitchen as well as at the Ronald McDonald house. Sara is currently enrolled as a freshman at Miami University where she is studying as a business major. She recently became a member of the Kappa Delta sorority and is also involved in her dorm's community council where she plans and implements social activities for the other residents. Sara is really looking forward to beginning her internship with the Cedar Village Community as a 2010 summer workum intern.
Sara Coyle will intern at Cedar Village.
Michael Evers is currently a second year, and soon to be upper classman, at DePaul University in Chicago where he studies political science and a multitude of other subjects. Michael is from Montgomery, Ohio and graduated from Sycamore High School in 2008 where he was involved in classes and splitting his time with his youth group involvement in the North American Federation of Temple Youth – Ohio Valley region as President his senior year. At school, Michael is involved in many activities. He serves as the Tzedik chair of DePaul Hillel, as well as working with other students of various faith and spiritual backgrounds in a kind of interfaith cooperative on campus, while also volunteering his time for organizations on campus. When he has free time he enjoys reading, watching movies, spending time with his friends, and exploring the city of Chicago.
Michael looks forward to working with the Jewish Community Relations Council and contributing back to his Cincinnati community!  
Samuel Lindner, son of Bob Lindner and Debra Dreyfus, a Pre-Medicine major at the University of Pittsburgh who will intern at the Center for Holocaust & Humanity Education. Sam was born and raised in Cincinnati, Ohio.  He is a freshman at the University of Pittsburgh, where he anticipates a double major in Anthropology and Psychology, while completing a pre-medicine track. A graduate of Wyoming High School, he participated in Boy Scouts, and achieved the rank of Eagle Scout. Last summer Sam worked as a camp counselor at the JCC summer day-camp in Cincinnati. He is very excited about interning at the Center for Holocaust and Humanity Education!
Robert will intern at the Center for Holocaust & Humanity Education.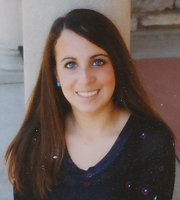 Sarah Perlman, daughter of Scot and Amy Perlman, majoring in Human & Organizational Development at Vanderbilt University and interning in the Marketing Department of the Jewish Community Center. Sarah is entering her sophomore year at Vanderbilt University after graduating from Sycamore High School in 2009.  She is in a Peabody scholar and is pursuing a major in Human and Organizational Development and a minor in Corporate Strategy.  After graduating, Sarah plans to go to business school and study marketing.  Outside the classroom, she serves on the freshman board for Hillel, volunteers for various causes, is actively involved in her sorority, and enjoys hanging out with friends.  Sarah is very excited to be a 2010 Workum summer intern and is looking forward to working at the Jewish Community Center.
Sarah will work at the Jewish Community Center as the Marketing Intern.
Samantha Rheingold currently attends The Ohio State University where she just completed her Freshman year.  She is majoring in Political Science and minoring in Hebrew.  Samantha graduated from Wyoming High School in 2009 where she was a member of National Honor Society, Spanish Honor Society, Varsity Tennis and Track teams, and Student Council.  In high school she held positions on her Temple's Youth Group, YGOTS, and participated in several service programs.  She received The President's Volunteer Service Award in 2008.  Samantha was a Madricha for four years at Temple Sholom where she taught second grade and pre-K/Kindergarten.  She held numerous jobs at the Mayerson JCC including camp counselor, party host, and caretaker.  At Ohio State she is a member of the Politics, Society, & Law Scholars program, Delta Gamma, and several intramural sports teams.  Samantha was born and raised in Cincinnati and has been an active member in the Jewish community her entire life.  She is looking forward to working at The Hillel Jewish Student Center of Cincinnati this summer.
Samantha will intern at The Hillel Jewish Student Center of Cincinnati.
Benjamin Robinson, son of Malcolm Robinson and Margalit Tal, majoring in Economics & Psychology at the University of Pittsburgh, will intern at the American Jewish Archives. Benjamin is a graduate of Walnut Hills High School, where he graduated as a Cum Laude initiate, and a rising junior studying Economics and Psychology in the University Honors College at the University of Pittsburgh in Pittsburgh, Pennsylvania.  When he is not working hard and enjoying college life, Benjamin serves on the executive board of the College Democrats as their Service Director, planning community service and volunteer events that benefit both the University community and city of Pittsburgh at large.  He is also on the board of the Student Honors Activity Council, where he works to bridge the many different parts of the Honors community by planning fun, social, creative, and purposeful programming in order to promote understanding and develop relationships between the very diverse and motivated members of the Honors College.  Benjamin also loves to attend all the different kinds of events and services offered at the Hillel Jewish University Center of Pittsburgh.  For the past two summers he worked as a madrich (counselor) at Camp Young Judaea Midwest in Waupaca, Wisconsin but is very much looking forward to being home and for the opportunity to serve the great Jewish Community of Cincinnati.  Benjamin wants to put his past experiences and his love and knowledge of Jewish history and issues to good use in order to create positive outcomes for people all over the world.  He loves to bike, read, cook, throw around a baseball, and noodle on his guitar in his spare time, which he has very little of.  Benjamin hopes to have a future in public service or with a non-profit but has learned to always keep his eyes, mind, and heart open to change.
Ben will intern at the American Jewish Archives.
Sarah Ungar is a graduate of Clark Montessori High School, and is currently a rising sophomore at Vanderbilt University. On campus, she has been involved with Vanderbilt Students Volunteering for Science, Vanderbilt Steel Drum Band and GlamourGals, a volunteer organization that provides beauty makeovers to elderly women living in senior homes. In the spring of 2010, Sarah went to San Juan, Texas to volunteer with Alternative Spring Break, helping immigrants learn English. Sarah is looking forward to her internship at Jewish Family Service, where she can continue her work with the elderly.
Sarah will intern at Jewish Family Service.